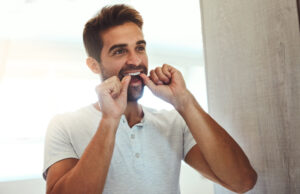 If you have started to notice a change in the appearance of your smile due to discoloration, talk to your dentist about your options in cosmetic treatment. Enamel stains are a common issue, but that does not mean that you should go it alone. Supermarket products can weaken your enamel if you improperly use them, causing dentin sensitivity that can really last. Be sure that you are making the effort with an appointment with an experienced dentist that can keep an eye on the strength of your enamel.
With our team of dental experts in Charles City, IA, you can lift those stubborn stains with a simple at-home method of teeth whitening, available to you from a trusted oral healthcare provider. Talk to us about all of your smile concerns so that we can help you to achieve a better and brighter smile. We are also here for your preventive care, so always keep the focus on the lasting strength and stability of your smile. Learn more about your options today!
Talk To Your Dentist About Your Discoloration To Learn The Cause
When you want to see a brighter smile, you might find yourself trying to make a change on your own. Trying to bleach your enamel without the help of a trained dental provider is a risk to the strength of your enamel, so make sure that you start your journey with a cleaning and examination to determine why the coloration of your teeth has changed. Internal discoloration is unlikely to be affected by bleaching agents, so if you go it alone, you might be likely to repeatedly damage your enamel.
Supermarket products just simply cannot give you the comprehensive care of an appointment with a dental professional. When you want to see a change in the level of your smile quality, speak with your dentist about your options!
Discover How A Simple At-Home Teeth Whitening Treatment Can Help You
If you are struggling with the appearance of your smile due to extrinsic enamel stains, ask your dentist about available forms of treatment. One of the options from our office is a simple at-home whitening kit, which gives you the opportunity to lift the shade of your smile from the comfort of your own home. Simply fill your custom trays and wear them for a set period of time. Start to see results in as little as two weeks with our at-home teeth whitening kit!
Learn More About Cosmetic Teeth Whitening At Central Park Dentistry
When you want to see an improvement to the appearance of your smile, talk to our team about all of your options. To learn more about at-home cosmetic whitening, give us a call at Central Park Dentistry in Charles City, IA at (641)228-1115