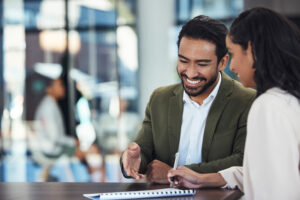 If it has been a while since the last time that you were at the dentist for a cleaning and examination, what has been holding you back? These visits are vital in giving you the tools that you need to find smile success, so take the time to care for your oral health with routine visits to the dental office. for a fresher smile, free of plaque and tartar buildup, your semiannual checkups help you to stay safe!
With our team of preventive dentistry experts in Charles City, IA, you have the opportunity to keep your oral health at the forefront of the discussion. When you wait to see a dentist, problems such as tooth decay and periodontal disease can develop unchecked, so be sure that you stick to your specific timeline of visits into the office. Most people require checkups at least every six months, but you may have certain genetic and environmental factors that make an accelerated schedule of treatment a benefit. Make the effort in your oral health with a routine visit to the dentist!
Feel The Relief Of A Fresher Smile With A Thorough Cleaning
When you come into the dental office for your checkup, your appointment starts with a dedicated cleaning of the surface of your teeth. Even with diligent brushing and flossing, there may be areas where plaque and tartar start to accumulate, and this can become a real problem for your smile. These forms of biofilm are acidic and can cause the erosion of your natural enamel, leading to tooth decay. When plaque and tartar form along the gumline, it can cause periodontal disease, which is regularly identified as the leading cause of tooth loss. Walk out the door feeling confident in your smile with a thorough cleaning of the surface of your teeth!
With An Examination, You And Your Dentist Can Spot Any Problem Changes
Alongside your cleaning portion of your checkup, you will also receive a full visual examination, as well as any necessary imagery. This part of your appointment serves to help you to identify any areas of your oral health maintenance that may need to be strengthened. By keeping to your schedule of checkups, you give your dentist more information about how your smile is changing over time. Sticking to your schedule of checkups can help you to locate problems as they develop, giving you the opportunity to seek treatment earlier.
Schedule Your Next Checkup With Central Park Dentistry In Charles City, IA
When it's time for a dental checkup, take advantage of this time and renew your oral health. To set aside some time for your next visit or to learn more, give us a call at Central Park Dentistry in Charles City, IA at (641)228-1115!