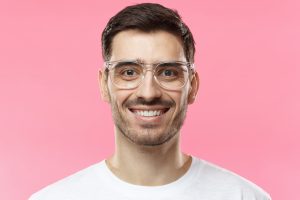 The embarrassment you feel over the color of your smile can sap your overall confidence in the way you look. Until you deal with this issue, you can find it hard to smile, laugh, or speak without worrying how people might be scrutinizing you. Fortunately, there is something that you can do about this concern. At our Charles City, IA dentist's office, we can provide services that brighten teeth so that enamel stains no longer make you self-conscious. When appropriate, we can take the time to discuss other services that can give you more confidence in your appearance.
Why Are Teeth Stains Hard To Avoid For Some People?
If it seems as though you have no luck when it comes to enamel stains, you should know that this issue is one that affects many people. One reason for this is that there are so many popular foods and drinks that leave particles behind that stain smiles. You can have further difficulty in managing this problem if you have naturally soft enamel. Unfortunately, while changing your behaviors to avoid new stains can help you, it can be difficult to know how you can rid yourself of discoloration that is already a concern. With a professional teeth whitening treatment, we can take this on and give you renewed confidence in the way you look!
Discussing Cosmetic Services That Whiten Teeth
A teeth whitening procedure will make your smile look brighter, healthier, and generally more pleasing to the eye. You can actually have a custom whitening kit created for you that you will then take home and use at your convenience. This approach allows you to gradually deal with the stains that have accumulated and started to negatively impact your smile. Over time, this can lead to your enamel becoming many shades brighter, leading to a welcome change in your confidence.
Looking At All Of Your Options For Cosmetic Work
There are different services we provide to patients who want to feel more confident whenever they smile and speak. In addition to services that brighten enamel by removing stains, we can hide internal problems that dull teeth through the placement of porcelain veneers. Veneers offer additional benefits, as they can do this and also take on embarrassing issues with teeth that appear misshapen, damaged, or misaligned.
Talk To Your Charles City, IA Dentist About Treating Teeth Stains
Through the right approach to teeth whitening treatment, you can put embarrassment over stains behind you. Our Charles City, IA dentist's office is happy to help you deal with this issue. We can also discuss the variety of benefits to other services. To find out more about our cosmetic services, or about any other procedures we offer, please contact Central Park Dentistry at (641) 228-1115.
Call Central Park Dentistry in Charles City, IA Today!
At Central Park Dentistry, we offer a variety of dental treatments that are customized for each member of your family, including in-house root canal treatment, tooth extractions, dental implant placement, and same-day emergency dental visits, when necessary. To schedule a consultation or dental appointment with Dr. Hansen, call our dental office in Charles City, IA today at (641) 228-1115. We also proudly welcome patients from Osage, New Hampton, Greene, Nashua, Nora Springs, Riceville, and all surrounding communities.