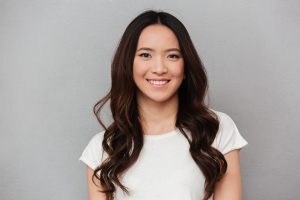 Teeth whitening treatment provided by your dentist can deliver impressive results, even for people who have seen a lack of meaningful change after using a store bought treatment. What makes professional kits different from those that can be picked up from store shelves? Your Charles City, IA dentist can supply a customized treatment solution that you can use to remove stains that have settled into your enamel over time. Patients who take these supplies home receive advanced bleaching gels as well as custom trays that make them easier to apply. Before we recommend this approach to cosmetic treatment, we can evaluate you to determine if you might require another treatment to see your desired results.
Teeth Stains That Worsen Over Time Can Make You Self-Conscious
Teeth stains can accumulate steadily over time, and for some they can worsen in a worryingly short time. People who regularly consume dark liquids like coffee, tea, red wine, and others, and those who use tobacco products, can have a particularly tough time maintaining the color of their enamel. Even if you change poor habits, you may be stuck on how you can address the discoloration that already affects you. With a professional teeth whitening kit, you can fight discoloration at home and see exciting smile improvements!
Using A Whitening Kit Supplied By Your Dentist
Patients at our practice can receive personalized kits that let them produce significant smile changes in the comfort of their home. These kits contain potent but safe bleaching agents that are capable of dealing with stubborn discoloration. They also provide custom-made trays that make applying these agents easier. Over a recommended series of daily applications, you will make steady progress to your smile in order to achieve dynamic changes! This approach can deliver superior results to treatment options that are commercially available, as the stronger gels provided by your dentist can do a better job at addressing stains below the surface of your enamel.
Other Solutions For Dental Discoloration
Discoloration sometimes stems from internal problems rather than teeth stains. What should your next move be if you are told you have this issue, known as intrinsic discoloration? Other cosmetic dental services are available at our office. These treatment approaches can hide blemishes and other visible flaws, which can help you show off teeth that are brighter as well as more uniform and attractive.
Talk To Your Charles City, IA Dentist About Whitening Your Teeth
Through professional cosmetic treatment, you can see the kind of smile improvements that you are eager to share with everyone! At our Charles City, IA dentist's office, we offer teeth whitening treatment and several other procedures that can lead to exciting improvements. To find out more, contact Central Park Dentistry at (641) 228-1115.
Call Central Park Dentistry in Charles City, IA Today!
At Central Park Dentistry, we offer a variety of dental treatments that are customized for each member of your family, including in-house root canal treatment, tooth extractions, dental implant placement, and same-day emergency dental visits, when necessary. To schedule a consultation or dental appointment with Dr. Hansen, call our dental office in Charles City, IA today at (641) 228-1115. We also proudly welcome patients from Osage, New Hampton, Greene, Nashua, Nora Springs, Riceville, and all surrounding communities.