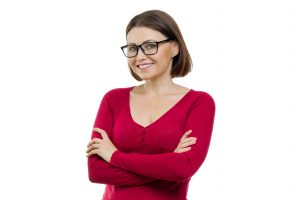 Your confidence in your smile can wane as visible discoloration begins to impact your appearance. The more noticeable your issues with stains become, the more you can struggle to feel comfortable with the way you look to others. Even if your teeth are healthy, others can perceive them as being in poor condition; stains can also make you look older than you are. At our Charles City, IA dentist's office, we can provide our patients with take-home whitening kits that deal with discoloration effectively. While over the counter products can produce limited changes, your professional kit can deal with problems so that you can impress others with your bright, white smile!
How Worried Should You Be About Teeth Stains?
Your teeth stains may not call for restorative treatment, but they can create real concerns about your appearance. Stains can gather steadily over time from the different foods and drinks that we consume. By brushing thoroughly, you can fight off the buildup of new stains, but it can be difficult to completely keep them from accumulating on your enamel. Over time, particles that have settled can become difficult to remove even with store bought whitening treatments. Fortunately, you can have an easier time fighting them when you use a professional teeth whitening kit.
Taking Home A Personalized Whitening Kit
With a professional teeth whitening kit, you can deal with embarrassing dental discoloration from the comfort of your own home while still seeing results you associate with professional treatment! Our practice can provide patients with customized kits that contain advanced bleaching agents and personalized trays to make applying them easier. Over the course of daily treatments, you can gradually brighten your smile until you complete the procedures and see exciting improvements!
Why You Might Benefit From Other Cosmetic Services
There are some circumstances where discoloration calls for something other than whitening treatment. Internal issues with teeth and enamel erosion can also create issues with your appearance that leave teeth looking dull. We can discuss other cosmetic dental procedures that make you more comfortable with the way you look. Procedures like tooth bonding and contouring or treatment with porcelain veneers can take on discoloration as well as difficulties with tooth shape, size, or position.
Talk To Your Charles City, IA Dentist's Office About Teeth Whitening
If you are growing unhappy with the color of your teeth, let your dentist know! Through the right cosmetic procedure, you can see exciting changes to the way you look. We offer whitening treatments that you can take home as well as in-office procedures that let you take on different issues with your appearance. To find out more about our cosmetic, restorative, or preventive services, please contact Central Park Dentistry at (641) 228-1115.
Call Central Park Dentistry in Charles City, IA Today!
At Central Park Dentistry, we offer a variety of dental treatments that are customized for each member of your family, including in-house root canal treatment, tooth extractions, dental implant placement, and same-day emergency dental visits, when necessary. To schedule a consultation or dental appointment with Dr. Hansen, call our dental office in Charles City, IA today at (641) 228-1115. We also proudly welcome patients from Osage, New Hampton, Greene, Nashua, Nora Springs, Riceville, and all surrounding communities.