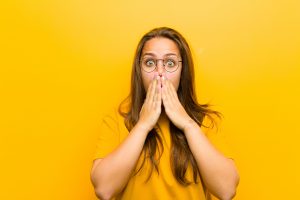 Enjoying a full night's rest benefits your mental and physical health in important ways. With that being said, there is a nightly issue that can negatively affect your well-being while you rest. Those who suffer from bruxism can grind and clench their jaw while unconscious, leading to worrying wear and tear on their enamel as well as problems with their jaw joints and muscles. Over time, this can lead to alarming changes in the way you look, and it can even cause dental damage that requires restorative dental work! Our Charles City, IA dentist's office can help you deal with this issue, and we can respond to any problems with damage that have already occurred.
Nightly Teeth Grinding Can Have A Serious Impact On Your Well-Being
Someone who grinds their teeth while they sleep may have no memory of doing so, but they can still grow concerned about the behavior as it starts to affect their smile and oral health. Grinding and clenching at night can lead to jaw tension and pain during the day, particularly when you first wake up. It can also leave your teeth feeling sore and sensitive. As the problem worsens, you may even notice changes in the way you look because of worsening wear and tear. The sooner you bring these concerns to your dentist, the sooner you can protect your smile. We can also identify signs of trouble during a routine dental exam, which can lead to beneficial treatment.
Using A Custom Guard To Protect Your Smile
A custom oral appliance can effectively stop bruxism from doing any more harm to your smile. When your guard is in position, it will make sure that your teeth stay separated. Because you will not be able to grind or clench, you will protect your enamel from worsening wear and tear. You can also rely on the appliance to alleviate the tension on your jaw joints and muscles, another important benefit.
What Can I Do About Dental Damage That Has Already Occurred?
While a problem with bruxism can be addressed before significant dental damage occurs, many people only address the problem after they have enamel wear and tear to worry over. How will it be addressed? If the problem only affects you superficially, meaning teeth are still healthy, we can discuss cosmetic dental work. However, if you have oral health difficulties because of chipped or cracked enamel, we can offer restorative treatment options.
Talk To Your Charles City, IA Dentist About Bruxism
The sooner you do something about bruxism, the sooner you can protect your teeth against potentially serious harm! Our Charles City, IA dentist's office is here to help patients prevent further trouble, and we can also take care of teeth that are already damaged. To find out more about how we can support you, please contact Central Park Dentistry at (641) 228-1115.
Call Central Park Dentistry in Charles City, IA Today!
At Central Park Dentistry, we offer a variety of dental treatments that are customized for each member of your family, including in-house root canal treatment, tooth extractions, dental implant placement, and same-day emergency dental visits, when necessary. To schedule a consultation or dental appointment with Dr. Hansen, call our dental office in Charles City, IA today at (641) 228-1115. We also proudly welcome patients from Osage, New Hampton, Greene, Nashua, Nora Springs, Riceville, and all surrounding communities.