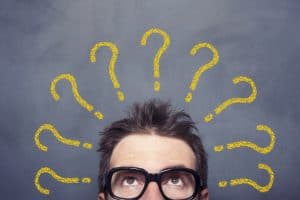 If you grind your teeth at night on a regular basis, did you know that you could end up damaging your teeth? Over time, smiles could become cracked, chipped, or develop decay and infection. In order to help stop bruxism in Charles City, IA, we offer a comfortable and non-invasive solution to teeth grinding. Learn more about oral appliance therapy in today's blog.
The Dangers of Bruxism
When we grind our teeth and clench our jaws at night, we place serious pressure on our teeth. Over time, this wear and friction could begin to damage the outer tooth enamel, or even crack or chip a tooth. When teeth become damaged, they expose the inner layers of dentin to bacteria. Dentin is much more sensitive then the outer enamel, which means the presence of bacteria can cause cavities and eventually, a dental infection. In order to protect your smile from damage, you need to address your bruxism right away. Warning signs may include headaches, jaw pain, toothaches and tooth sensitivity, and worn down or small looking teeth. The disorder may be the result of stress, damage to the smile, tooth loss, misalignment, bite imbalance, or untreated TMJ disorder.
Treatment with Oral Appliances
We will take detailed measurements and impressions of your smile, which we use to create a custom-made oral appliance. The device will fit like a mouthguard and will be worn as you sleep at night. The device repositions the jaw to ease pressure on the jaw joints, and also provides a barrier between the upper and lower teeth, which helps prevent further damage from occurring. Other treatment options may include orthodontics to relieve pressure or possibly the placement of a custom-made dental restoration.
Repairing Damage
Once we start treating bruxism, you may begin wondering about the damage that has already occurred. Well, we have cosmetic treatment options and custom restorations that can help. For minor damage, dental bonding and contouring can offer solutions in a single visit. For those with more substantial damage, such as cracks or major breakage, we can employ custom-made crowns and veneers to repair the smile. If you have any questions about restoring your teeth and protecting your smile from damage or teeth grinding, then please contact our team today. Don't let teeth grinding cause pain and poor oral health, let's work together to find an optimal solution!
Central Park Dentistry Treats Teeth Grinding
At Central Park Dentistry, we want to stop your teeth grinding and protect your smile's function and beauty. To learn more about our approach to bruxism therapy, then schedule a consultation with Dr. Hansen by calling our dental office in Charles City, IA at (641) 228-1115. We proudly welcome patients from Osage, New Hampton, Greene, and all surrounding communities.
Call Central Park Dentistry in Charles City, IA Today!
At Central Park Dentistry, we offer a variety of dental treatments that are customized for each member of your family, including in-house root canal treatment, tooth extractions, dental implant placement, and same-day emergency dental visits, when necessary. To schedule a consultation or dental appointment with Dr. Hansen, call our dental office in Charles City, IA today at (641) 228-1115. We also proudly welcome patients from Osage, New Hampton, Greene, Nashua, Nora Springs, Riceville, and all surrounding communities.