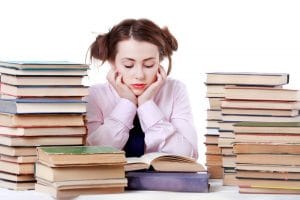 People request cosmetic dental procedures to address different issues, so it makes sense that people have different experiences with these treatments. For instance, a patient who only goes in looking for whiter teeth can require a different procedure than someone who wants to take care of damaged or misshapen teeth. Your dentist will work to ensure that your goal in having cosmetic work done – whatever it is – is satisfied. Coming in for a consultation and outlining what sort of change (or changes) you would like to see can help ensure you have the outcome you hope for.
Questions:
True Or False: If you want to have your teeth whitened, it will take two appointments for your dentist to complete the procedure.
True Or False: Porcelain veneers are permanently affixed to your teeth, meaning you will not be able to take them off when you need to eat, or brush your teeth.
True Or False: It is possible to fix small signs of dental damage with a dental bonding treatment, which can be completed in a single visit.
Answers:
False! After an initial consultation to determine the source of your discoloration, your dentist can recommend a proper response. Many patients will have extrinsic stains, meaning stains in their enamel from external sources. These patients can actually whiten their teeth at home, using professional whitening gel provided by your dentist.
True! Porcelain veneers are affixed to your teeth, covering their fronts so that you can enjoy a smile that looks totally issue-free. Veneers are designed to hold up against biting and chewing, but you should limit items that could stain or harm them. You should also continue to brush and floss like normal.
True! If you have a problem tooth, a dental bonding treatment can cover up minor issues in a single visit.
Call Central Park Dentistry in Charles City, IA Today!
At Central Park Dentistry, we offer a variety of dental treatments that are customized for each member of your family, including in-house root canal treatment, tooth extractions, dental implant placement, and same-day emergency dental visits, when necessary. To schedule a consultation or dental appointment with Dr. Hansen, call our dental office in Charles City, IA today at (641) 228-1115. We also proudly welcome patients from Osage, New Hampton, Greene, Nashua, Nora Springs, Riceville, and all surrounding communities.