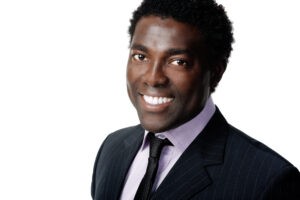 Are you someone who wants to regain confidence in their smile? Should you explore the benefits of a cosmetic dental procedure? While there are many reasons why people look at their options for services, there are also reasons why they talk themselves out of exploring how treatment can benefit them. For many, the concern can be that the right results will take too much time, or may demand more work than you feel comfortable with. At our Charles City, IA dentist's office, we can offer exciting results with porcelain veneers. Through the use of these conservative restorations, we can cover up many different problems with the way you look while only modifying the front portions of teeth!
Are You Interested In Cosmetic Dental Work?
Because cosmetic dental work can do so much for your smile, there are many people who can benefit from a procedure. With the right approach, we can take care of your issues with discoloration, problems with dental damage or general wear and tear, and even with the shape and alignment of your smile. What may surprise you is that all of these issues can be addressed by us with just one procedure! Through the work of creating and placing personalized porcelain veneers, we can help you see remarkable changes in the span of just two appointments.
The Advantages To Treatment With Porcelain Veneers
Porcelain veneers are thin but remarkably strong appliances that cover the front surfaces of teeth. Using them for your cosmetic work can mean fitting in all of your desired changes in just one procedure, making the idea of dental work less daunting. Veneers are place in the course of just two appointments. During your initial visit, we closely evaluate your teeth and prepare them for the placement of your veneers. At your second visit, we permanently secure them to provide long-term benefits!
Discussing All Of Your Options For Cosmetic Dentistry
There are several treatments that we can recommend when patients come to us to discuss cosmetic dentistry. Tooth bonding and contouring work can lead to similar results to those provided with veneers. While veneers offer more durable results, a bonding and contouring treatment can fit into as little as one office visit. We do also have the option of restoring your smile by whitening your enamel.
Talk To Your Charles City, IA Dentist About Cosmetic Treatment
With the right cosmetic procedure, we can help patients see amazing changes to the way they look that only require limited time and changes to tooth structure. In other words, we can help you see remarkable results while making the care itself surprisingly easy to arrange. If you would like to find out more, please contact Central Park Dentistry at (641) 228-1115.
Call Central Park Dentistry in Charles City, IA Today!
At Central Park Dentistry, we offer a variety of dental treatments that are customized for each member of your family, including in-house root canal treatment, tooth extractions, dental implant placement, and same-day emergency dental visits, when necessary. To schedule a consultation or dental appointment with Dr. Hansen, call our dental office in Charles City, IA today at (641) 228-1115. We also proudly welcome patients from Osage, New Hampton, Greene, Nashua, Nora Springs, Riceville, and all surrounding communities.