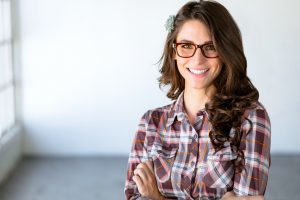 Whether you are losing confidence in your smile or always felt that it could be more attractive, cosmetic dentistry can help you. Just one procedure can help you take on several flaws, and the results you see from your treatment can be long-lasting. At our Charles City, IA dentist's office, we can recommend different services, including treatment with porcelain veneers. With your veneers in place, you can be free from concerns about discoloration, dental damage, and even naturally occurring problems with the shape, size, and alignment of teeth. Though thin, these restorations are remarkably strong, which helps to preserve the positive changes you see after your treatment is completed.
What Changes Would You Like To Make To Your Smile?
The shape, size, color, and alignment of teeth all influence the overall quality of your smile. To see the changes they truly want, some patients will need to address several of these issues, or even all four. Unfortunately, people who want to make significant changes sometimes feel as though these kinds of results will require significant work. What you can discover as you look into your treatment options is that cosmetic dentistry can deliver big results after just one procedure. By using porcelain veneers to improve your appearance, we can take on different concerns, which can make a striking change possible after just one procedure.
Planning A Procedure With Porcelain Veneers
Your veneers can be put in place through a process that requires two appointments. At your first visit, we go through the necessary steps of preparing you to receive your restorations, and we take care to gather measurements we will need to plan your care. At your second appointment, we will confirm that your veneers are the right shape and size before setting them on the fronts of your teeth. At this point, you can look forward to showing off smile improvements for many years!
Discussing Your Different Options For Cosmetic Treatment
There are several procedures we can recommend to patients who want to make smile changes. With tooth bonding and contouring treatment, we can resolve problems with the shape, size, and color of teeth that stand out for the wrong reasons in as little as one visit. With Invisalign appliances, we can focus on changing the alignment of your smile without modifying your tooth structure, and without the need for fixed metal braces. Our goal is to help patients see the changes they truly want, and we are happy to recommend care based on your expressed needs and concerns.
Talk To Your Charles City, IA Dentist About Veneers
Through the placement of custom porcelain veneers, we can help you enjoy exciting and long-lasting smile improvements! To find out more, please contact Central Park Dentistry at (641) 228-1115.
Call Central Park Dentistry in Charles City, IA Today!
At Central Park Dentistry, we offer a variety of dental treatments that are customized for each member of your family, including in-house root canal treatment, tooth extractions, dental implant placement, and same-day emergency dental visits, when necessary. To schedule a consultation or dental appointment with Dr. Hansen, call our dental office in Charles City, IA today at (641) 228-1115. We also proudly welcome patients from Osage, New Hampton, Greene, Nashua, Nora Springs, Riceville, and all surrounding communities.