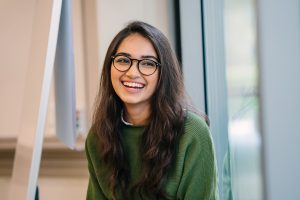 Cosmetic dental work can produce exciting smile changes, and that can give you renewed confidence in your smile. If you are just beginning to look into the benefits of treatment, you can find that there are several services available to you, and that your dentist can help you take on many different concerns. At our Charles City, IA dentist's office, we provide treatments that address discoloration, dental damage picked up over time, and naturally occurring issues with tooth shape and size. A treatment can be completed in as little as one appointment, making procedures surprisingly convenient. One thing to note is that an oral health issue may affect your appearance. The good news is that with a lifelike restoration, we can protect your smile and also improve the way it looks!
Can Cosmetic Dental Work Give You The Smile Improvements You Want?
There are many positive changes we can make to a person's smile through cosmetic dental treatment. The right procedure can take on a specific issue, or even address several problems at one time to transform your appearance. These procedures focus on making esthetic changes while minimizing changes to your tooth structure. A conservative treatment can do enough to make your smile look brighter and more uniform, and it can take care of specific flaws with the condition, shape, or size of teeth.
Choosing The Right Procedure
There are several procedures that are available to you if you want to change your appearance for the better. A teeth whitening treatment gives you the means to deal with embarrassing enamel stains that have accumulated over time. Through tooth bonding and contouring work, we can change the shape, size, and color of teeth to make sure conspicuous flaws are all covered. For those who want to make lasting changes, we can discuss work with porcelain veneers. Veneers are thin shells that we carefully place on the fronts of teeth to hide a range of flaws that may make you self-conscious.
When You Need Restorative Treatment
For an injured or unhealthy tooth, you may need to undergo restorative treatment. Does this mean you will not have the opportunity to see meaningful smile improvements? Our practice does provide lifelike dental crowns made from porcelain and zirconia. Because of this, we can take care of a vulnerable, unhealthy, or injured tooth and improve the way you look!
Talk To Your Charles City, IA Dentist About Cosmetic Dental Work
Your Charles City, IA dentist is ready to help you take care of frustrating problems with the way you look. Through the right cosmetic procedure, we can transform your appearance and make you look younger, more confident, and more attractive. To find out more, please contact Central Park Dentistry at (641) 228-1115.
Call Central Park Dentistry in Charles City, IA Today!
At Central Park Dentistry, we offer a variety of dental treatments that are customized for each member of your family, including in-house root canal treatment, tooth extractions, dental implant placement, and same-day emergency dental visits, when necessary. To schedule a consultation or dental appointment with Dr. Hansen, call our dental office in Charles City, IA today at (641) 228-1115. We also proudly welcome patients from Osage, New Hampton, Greene, Nashua, Nora Springs, Riceville, and all surrounding communities.