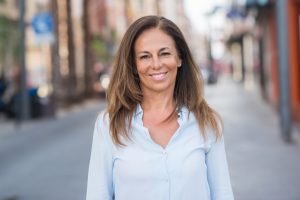 While many people have some concerns about the way they look when they smile, you can understandably feel self-conscious if you take issue with the way your teeth look. Fortunately, you can have an easier time arranging cosmetic treatment than you might expect! With porcelain veneers, we can cover problems with the color, shape, size, and general condition of any teeth you feel look unattractive. Our Charles City, IA dentist's office provides treatment with veneers so that we can take on many different problems at one time. This is just one of several cosmetic procedures that we can recommend. As you look into treatment, you can be happy to learn that improvements can take less time than you expect, and they can also call for fewer changes to your tooth structure than you anticipate.
We Can Take Care Of Cosmetic Flaws That Hurt Your Smile
There are several smile flaws that give people concerns. For some, dental discoloration is a source of anxiety, while others wish to change the shape, size, or alignment of teeth. To fully restore your confidence, you should look for treatment that can make your smile look brighter and more uniform. Porcelain veneers make this possible, and they require less work than you may realize. These thin porcelain shells only have to cover the front surfaces of teeth, leaving most of the surrounding structure unchanged.
Using Veneers To Change Your Appearance
Before you receive veneers, your dentist will measure your teeth carefully to plan your treatment. The planning stage is important for ensuring that your procedure addresses your smile flaws while preserving a natural appearance. At a second appointment, your dentist will affix your restorations. The process of bonding them to your teeth results in permanent improvements. In other words, this one treatment can lead to smile improvements that will last for years!
Other Treatment Options We May Recommend
We can discuss other cosmetic dental procedures with you. You may find that you can address all of your concerns while making fewer changes to your enamel. For someone who just wants to show off whiter teeth, we can move forward with a whitening procedure. On the other hand, we may need to recommend a service that provides more support than veneers offer teeth. By providing dental crowns that imitate healthy tooth structure, we can change the way you look while also improving your oral health and bite.
Talk To Your Charles City, IA Dentist About Addressing Cosmetic Flaws With Veneers
Through the right cosmetic procedure, we can make exciting changes to the way you look. In addition to making you more confident in your appearance, we can also recommend services that address issues with your oral health. To find out more, please contact Central Park Dentistry at (641) 228-1115.
Call Central Park Dentistry in Charles City, IA Today!
At Central Park Dentistry, we offer a variety of dental treatments that are customized for each member of your family, including in-house root canal treatment, tooth extractions, dental implant placement, and same-day emergency dental visits, when necessary. To schedule a consultation or dental appointment with Dr. Hansen, call our dental office in Charles City, IA today at (641) 228-1115. We also proudly welcome patients from Osage, New Hampton, Greene, Nashua, Nora Springs, Riceville, and all surrounding communities.