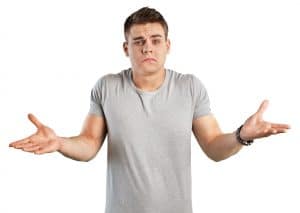 Your goal should be to avoid problems that make restorative dental work necessary, but you should not put off treatment if you think you already have a problem that calls for care from your dentist. If you try to put off service to address an active problem, that trouble with your oral health can worsen and create more problems for you over time. At our Charles City, IA dentist's office, we can examine your smile and determine what might need to take place to restore your oral health. Teeth that become infected due to cavity problems or dental injuries will need to undergo root canal therapy. The root canal procedure removes damaged or infected tissues from within a tooth. By addressing problems within a tooth, we can save it from extraction and put a stop to active problems with pain or sensitivity.
What Root Canal Therapy Does To Restore Your Oral Health
Root canal therapy is not needed during every restorative dental procedure. Your dentist will only perform this service when internal problems affect a tooth's health. When it is required, it will stop bacteria from damaging the living tissues within your pulp, and protect you against the spread of harmful microbes that can cause more issues for your well-being in time. A timely treatment can stop a potentially serious and painful infection, one that makes you vulnerable to tooth loss!
Root Canal Therapy May Be Needed After Injuring Your Tooth
Root canals are often associated with cavity treatment, but there are other circumstances where they can be needed. An infection may develop if you physically injure your tooth. Your risk can be particularly high if a crack exposes your pulp to problems. When evaluating your damaged tooth, your dentist will let you know if there is evidence of infection that makes root canal therapy necessary.
Avoiding Problems That Require Root Canal Therapy
To lower your risk for problems that require root canal therapy, make sure you see your dentist regularly. At every routine dental checkup, your teeth are checked for cavities that can be treated before an infection forms. After removing a decayed portion of your enamel, you will receive a dental filling that covers the span of damage and protects you from both structural damage and issues with future infections.
Talk To Your Charles City, IA Dentist About Root Canal Therapy
Our Charles City, IA dentist's office is ready to help if you are concerned that you need root canal therapy. In addition to providing this restorative service, we offer preventive care capable of stopping problems before they make this kind of advanced restorative treatment necessary. If you have questions about root canal therapy, or if you any other questions or concerns for our office, please contact Central Park Dentistry at (641) 228-1115.
Call Central Park Dentistry in Charles City, IA Today!
At Central Park Dentistry, we offer a variety of dental treatments that are customized for each member of your family, including in-house root canal treatment, tooth extractions, dental implant placement, and same-day emergency dental visits, when necessary. To schedule a consultation or dental appointment with Dr. Hansen, call our dental office in Charles City, IA today at (641) 228-1115. We also proudly welcome patients from Osage, New Hampton, Greene, Nashua, Nora Springs, Riceville, and all surrounding communities.