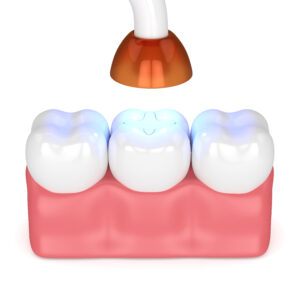 When you have a cavity, you need a treatment to keep a dental infection away and save your tooth from being lost. Which is why you may need a dental filling if you have an aching tooth! In today's blog, your Charles City, IA, dentist about our lifelike and durable composite resin dental filling.
When You Need a Dental Restoration
How do you know if you have a tooth with a cavity? Well, if you attend a checkup every six months, then our team can likely uncover the decay in the earliest stages of demineralization, before you even experience discomfort. Otherwise, you may not know until your tooth feels sensitive when you eat or drink, or if a toothache forms that doesn't subside after a day or two. At this stage, your tooth needs treatment right away before an infection develops that causes worsening pain and risks the stability of the tooth.
Composite Resin
While metal is an effective material to treat the tooth, we know this could be problematic for young kids, elderly people, pregnant women, and those with metal allergies. But with composite resin, we have a material that is safe for everyone. This blends glass-like and acrylic-like particles to create a durable and biocompatible material, one that bonds with your tooth. We can also color match it to blend with the rest of your tooth and your smile as a whole. You can then smile with confidence following treatment, which only takes one visit to complete, by the way.
Placing a Dental Filling
The placement process is simple. We will numb your tooth so you're comfortable as we treat the tooth. We then remove the decay and clean the tooth. In some cases, we may etch the outer portions too. We then prepare and place the filling material in several layers. As the composite resin cures underneath a light, we will sculpt and mold your tooth. Finally, we polish it. Polishing the tooth not only brightens it, but also makes it more difficult for plaque and tartar to adhere to the outer surfaces of the teeth. You now have a reduced risk of infection too. Moving forward, brushing and flossing, a healthy diet, and six-month cleanings can help keep future cavities at bay.
If you have any questions about how we diagnose and treat concerns like tooth decay, or about how we also use composite resin in our cosmetic bonding procedures, then contact our team today to learn more.
Do You Need a Dental Restoration?
Our team wants to help you enjoy good oral health and avoid major complications! If you want to stop your toothaches, then consider scheduling a consultation with our experts. Give us a call at Central Park Dentistry in Charles City, IA at (641)228-1115!