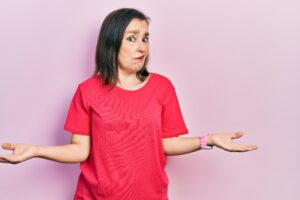 If you need restorative dental work, you can have several concerns about treatment. One is that without the right approach to care, you may experience a permanent and unwelcome change to your smile. At our Charles City, IA dentist's office, we can provide restorative services that prioritize your well-being as well as the look of your smile. When a dental crown is needed to fully restore a vulnerable tooth, your options for care include care from crowns that closely match the appearance of healthy enamel. While they provide exciting cosmetic benefits, these restorations are still capable of keeping teeth safe and secure so that you can bite and chew without problems.
Restorative Treatment Can Preserve Your Smile As Well As Your Tooth's Health
When restorative dental work takes place, we need to make sure that your tooth will have lasting support. Unfortunately, when we experience harm from cavities and physical trauma, we are left with irreversible damages to our tooth structure. This is why dental crowns and dental fillings are used as part of care; they provide protection and keep affected areas sealed away so that they cannot be harmed further. When we place a crown, we surround the tooth structure. Fortunately, there are materials used to make crowns that can actually imitate your enamel so that your appearance will not be changed.
Receiving Your Custom Dental Crown
A crown is custom-made to both ensure that it fits properly and that it has the right look. For a front tooth, one that is harder for you to hide whenever you speak and smile, we can use either a porcelain or zirconia material to create the restoration that you receive. These materials are still strong enough to provide bite support, but they are also desirable because they imitate healthy enamel. For a tooth that is more difficult to see and expected to provide more bite pressure, we can recommend other materials, including porcelain-fused-to-metal and metal.
Keeping Up With Care And Preventing Future Dental Problems
How will you make sure you have no further issues that require dental crowns? Keeping up with regular dental checkups can certainly help. With your regular appointments, you receive timely warnings about any problems that might require our attention. When oral health issues are caught early and addressed with dental fillings, care becomes more conservative. A filling can also match your enamel, but it can also provide the support you need while only covering the area where damage occurred.
Talk To Your Charles City, IA Dentist About Receiving A Crown That Matches Your Dental Enamel
Through treatment to address problems with your dental health, we can protect your smile as well as your bite function and overall well-being. If you would like to learn more, please contact Central Park Dentistry in Charles City, IA today at (641) 228-1115.
Call Central Park Dentistry in Charles City, IA Today!
At Central Park Dentistry, we offer a variety of dental treatments that are customized for each member of your family, including in-house root canal treatment, tooth extractions, dental implant placement, and same-day emergency dental visits, when necessary. To schedule a consultation or dental appointment with Dr. Hansen, call our dental office in Charles City, IA today at (641) 228-1115. We also proudly welcome patients from Osage, New Hampton, Greene, Nashua, Nora Springs, Riceville, and all surrounding communities.