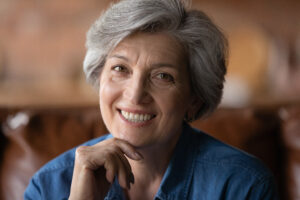 Implant dentistry can have a remarkable impact on a person's oral health and appearance. Through treatment, you can regain the confidence in your smile you lost when you were left with a visible gap because of a lost tooth. You can also have an easier time with your natural bite function thanks to the presence of your stable restoration. Your Charles City, IA dentist's office is happy to discuss this approach to prosthetic treatment with you. The sooner you make plans to address tooth loss, the sooner you can put concerns about your dental health, bite function, and appearance behind you!
Acknowledging The Full Impact Of Tooth Loss
For someone who is missing just one tooth, the effects of tooth loss can be clear. You can find it hard to maintain a natural and comfortable bite function when this problem affects you, as the effort you make to work around that gap in your smile can put stress on your jaw. You can also find yourself less comfortable smiling and speaking in social situations, as you may fear that the loss of your tooth makes you self-conscious. As time passes, issues with jawbone resorption and tooth loss can further affect your well-being!
Planning The Restoration Of Your Smile With An Implant-Held Appliance
By restoring your complete smile with an implant-held restoration, our practice can give you back your confidence in both your appearance and your oral health. Implant dentistry is an approach to prosthetic treatment that provides a replacement for more than just the visible portion of a tooth. The restoration that you receive will be held with an implant that is carefully placed in your jawbone. It will offer meaningful stability for your prosthetic, enough to let you bite and chew without difficulty. You can also count on it to stabilize neighboring teeth by offering more support for their roots. As you bite and chew, the stimulation will signal for the movement of nutrients to the bone, which protects it against deterioration.
Enjoying Life After Your Smile Is Restored
What can you look forward to after your prosthetic treatment is complete? With your restoration in place, you can stick to an even bite movement, one that puts less stress and strain on your jaw joints and muscles. You can also feel more comfortable with your appearance, and with your ability to protect yourself against further tooth loss. Your dentist will help you preserve your oral health and appearance by checking on the implant-held restoration during your routine exams and cleanings.
Talk To Your Charles City, IA Dentist About Implant Dentistry
Through treatment to properly restore your incomplete smile, your Charles City, IA dentist can give you renewed confidence in your appearance and dental health! If you would like to find out more, please reach out to Central Park Dentistry at (641) 228-1115.
Call Central Park Dentistry in Charles City, IA Today!
At Central Park Dentistry, we offer a variety of dental treatments that are customized for each member of your family, including in-house root canal treatment, tooth extractions, dental implant placement, and same-day emergency dental visits, when necessary. To schedule a consultation or dental appointment with Dr. Hansen, call our dental office in Charles City, IA today at (641) 228-1115. We also proudly welcome patients from Osage, New Hampton, Greene, Nashua, Nora Springs, Riceville, and all surrounding communities.