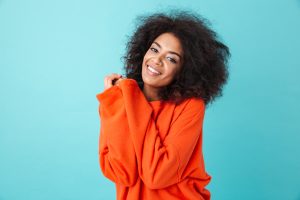 There are times when a dental problem feels serious enough to discuss with your dentist, but not so serious that you feel comfortable taking on a significant treatment. It can be a relief to know that conservative services are available when you want to carefully address problems while only making minimal changes to your tooth structure. At our Charles City, IA dentist's office, people who want to deal with issues like chipping and other superficial problems can discuss their options for care that minimize changes. One option is to undergo tooth bonding and contouring work, which will see positive results without requiring a permanent restoration, and only calling for minimal changes to your enamel.
What Will It Take To Make My Chipped Tooth Look Healthy Again?
If your tooth is chipped, it can be an unpleasant sight that hurts the overall quality of your smile. However, it may not feel so serious that you feel comfortable with the idea of an involved restorative or cosmetic procedure. What are your options in this situation? With tooth bonding and contouring treatment available, you can see the changes you want while avoiding work that is longer or more involved. We can tailor a treatment to your needs in order to avoid unnecessary changes to your appearance.
Arranging A Conservative Cosmetic Treatment
A conservative tooth bonding and contouring treatment can change a tooth's shape, size, and color to make it a better fit for your smile. The contouring process can make it more even, which is helpful after a problem with superficial damage. The bonding procedure hides blemishes, including minor injuries. It can also improve a tooth's shape, correct problems with discoloration, and even resolve trouble with teeth that look undersized!
Your Dental Damage May Be More Serious Than You Realize
Even if you feel certain that your tooth is not in serious jeopardy, you should see your dentist about damage to your enamel. If the problem is more severe than you realize, it can require a more involved treatment, one that addresses your oral health as well as your appearance. We can cap a tooth with a dental crown to provide better bite support and prevent complications. With the right material, we can make sure that your crown only offers positive benefits for your smile.
Talk To Your Charles City, IA Dentist About Treatment For Your Chipped Tooth
Through treatment for a chipped tooth, we can help you regain more confidence in your smile while limiting the work on your tooth structure. We should note that even if a problem feels minor, you should have a tooth checked, as the problem may be more serious than you expect! If you wish to find out more, contact Central Park Dentistry at (641) 228-1115.
Call Central Park Dentistry in Charles City, IA Today!
At Central Park Dentistry, we offer a variety of dental treatments that are customized for each member of your family, including in-house root canal treatment, tooth extractions, dental implant placement, and same-day emergency dental visits, when necessary. To schedule a consultation or dental appointment with Dr. Hansen, call our dental office in Charles City, IA today at (641) 228-1115. We also proudly welcome patients from Osage, New Hampton, Greene, Nashua, Nora Springs, Riceville, and all surrounding communities.