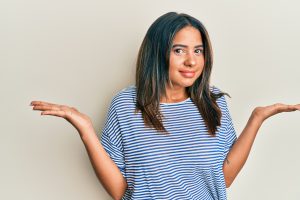 Is there any cause for concern over an older dental filling? Just as you would be right to worry about a sore, sensitive, or loose tooth, you should worry if an older restoration is starting to worry you or make you uncomfortable. Over time, a filling may lose its shape and become loose, or suffer damage that affects the support it provides you. At our Charles City, IA dentist's office, we can evaluate you to see if an older filling or crown is due for replacement. Letting warning signs about a damaged or insecure filling go unaddressed can lead to real trouble, including further damage that affects your tooth!
Pay Attention To Warning Signs That A Restoration Is In Poor Condition
Tooth pain, sensitivity, and other forms of discomfort should be treated like serious warnings that something is wrong. At a visit with your dentist, you can confirm that something is amiss and receive the appropriate restorative dental work. You should be aware that if a dental filling starts to feel uncomfortable or loose, or if the tooth is supports becomes sore or sensitive, you may need to schedule an appointment to address the matter. Without a proper replacement, your tooth can suffer physical damage that leads to an infection.
Discussing Treatment To Replace An Older Filling Or Crown
While fillings and crowns are made to provide lasting support for teeth that undergo treatment, they can wear down over time or experience physical harm. After an evaluation, we can let you know if it is time to replace an older filling or crown. If it is, we can make sure your tooth remains supported. It is sometimes necessary to put a dental crown in place over a tooth that previously held a filling. This is because physical damage suffered by the tooth can affect its condition and make more protection necessary.
Regular Exams Lead To Timely Warnings About Many Different Issues
At every regular dental exam, you receive feedback about more than just the presence or absence of cavities! Regular checkups lead to timely intervention for tooth decay as well as problems like gum disease, TMJ disorder, and issues with older restorations. Unless your dentist advises that you do something different, you should commit to regular checkups every six months.
Talk To Your Charles City, IA Dentist's Office If You Worry About An Older Filling
At our Charles City, IA dentist's office, we can take care of you if you think an older filling or crown is due for a replacement! Timely treatment for this problem can lead to the proper restoration of a vulnerable tooth, and it can protect you against unwelcome oral health complications. To learn more about our practice and how we can support you, please contact Central Park Dentistry at (641) 228-1115.
Call Central Park Dentistry in Charles City, IA Today!
At Central Park Dentistry, we offer a variety of dental treatments that are customized for each member of your family, including in-house root canal treatment, tooth extractions, dental implant placement, and same-day emergency dental visits, when necessary. To schedule a consultation or dental appointment with Dr. Hansen, call our dental office in Charles City, IA today at (641) 228-1115. We also proudly welcome patients from Osage, New Hampton, Greene, Nashua, Nora Springs, Riceville, and all surrounding communities.