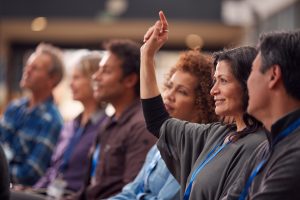 What kind of changes can a tooth bonding and contouring procedure really provide your smile? With the right approach, your cosmetic care can give you renewed confidence in the way you look by changing the shape, size, and color of any teeth that currently look unflattering or out of place. Our Charles City, IA dentist's office offers tooth bonding and contouring services in addition to other cosmetic treatments. We can help you show off a smile that makes you truly confident, just as we can identify and take on issues that impact your oral health.
What Can Tooth Bonding And Contouring Work Do For You?
Tooth bonding and contouring work can change the appearance of any teeth that currently hurt the overall quality of your smile. If problems with large or small teeth, dental discoloration, poor spacing, or other issues affect you, as little as one procedure may be all you need to see your ideal improvements. This approach to smile care does not require permanent restorations, which makes it potentially faster than other procedures.
How Long Will It Take To Complete My Treatment?
The length of your treatment time can depend on how much work you want done, and how many teeth we need to restore. With that said, you should know that for many people this is a cosmetic dental procedure we can finish in just one visit! The reason for this is that we can change the way you look without affixing a permanent restoration to your tooth. Because these is no need to have a restoration made, we will not have to wait for one to arrive, something that can delay the completion of other treatment options.
What Else Can My Dentist Do To Change My Smile?
For teeth that are not able to provide adequate bite support, or teeth that are in poor condition, we may recommend that you receive a dental crown. A lifelike crown can still improve your smile, but it can also help change your bite function for the better and prevent future difficulties. In addition to tooth bonding and contouring treatment, we also offer porcelain veneers for treatment. This approach can require more preparatory work, but veneers offer better durability.
Talk To Your Charles City, IA Dentist About Tooth Bonding And Contouring
By moving forward with a tooth bonding and contouring procedure, you can make plans to change your smile and restore or boost your confidence! We are happy to meet with you and discuss this or any other service to improve the way you look. To find out more about this procedure, or about any other that we can offer, reach out to our Charles City, IA practice by calling Central Park Dentistry at (641) 228-1115.
Call Central Park Dentistry in Charles City, IA Today!
At Central Park Dentistry, we offer a variety of dental treatments that are customized for each member of your family, including in-house root canal treatment, tooth extractions, dental implant placement, and same-day emergency dental visits, when necessary. To schedule a consultation or dental appointment with Dr. Hansen, call our dental office in Charles City, IA today at (641) 228-1115. We also proudly welcome patients from Osage, New Hampton, Greene, Nashua, Nora Springs, Riceville, and all surrounding communities.