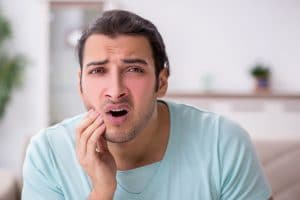 Restorative dental work is often arranged after a dental exam reveals that a cavity has formed on a tooth, or when a patient comes in to see us about a recently-developed toothache. However, under some circumstances it may need to take place with little advance notice. If you injure a tooth, you can reach out to us to have it restored during an emergency dental procedure. At your appointment, your Charles City, IA dentist will perform the necessary evaluation to determine what needs to be done for your tooth. Once your needs are determined, we can move forward with a procedure to address physical damage as well as any internal problems that might need to be resolved.
Dental Injuries Can Cause Serious Smile Problems
While you may have a hard time thinking of any physical injury as "good," an injury that affects your dental health can be especially concerning. This is because the damage that affects a tooth will be permanent. If your enamel is chipped or cracked, the harm will not heal over time, and can grow worse as the tooth can be in a vulnerable state. In addition to suffering more enamel damage, you have to worry about an infection forming after your injury. If this happens, the bacteria that gather in your tooth can attack the nerves within and cause real discomfort. They can also begin to spread further and create new health troubles.
Scheduling Emergency Dental Services
At an emergency appointment, our practice will act quickly to see you and determine what kind of treatment you need. We may find that the damage to your enamel is not serious enough to call for restorative work, so we can recommend more conservative cosmetic dental procedures. However, when damage does affect your dental health, we can talk to you about what the right restorative dental work is going to require. Many injuries require root canal therapy, as they lead to trouble with infection. The good news is that a custom dental crown can protect a damaged tooth without changing your smile or forcing a change in your bite function!
What Happens If I Ignore An Emergency?
Ignoring a potentially serious tooth injury can lead to complications that worsen your overall oral health and create more trouble for your appearance. A chip or crack that does not look consequential may affect your ability to bite and chew, or make a tooth likely to break further. If you ignore discomfort stemming from an infection, you can experience new health troubles and eventually lose the tooth because of the movement of bacteria.
Talk To Your Charles City, IA Dentist About Emergency Services
At our Charles City, IA dentist's office, our patients can turn to us when they need emergency services. To find out what we can do for you when you need attention on short notice, contact Central Park Dentistry at (641) 228-1115.
Call Central Park Dentistry in Charles City, IA Today!
At Central Park Dentistry, we offer a variety of dental treatments that are customized for each member of your family, including in-house root canal treatment, tooth extractions, dental implant placement, and same-day emergency dental visits, when necessary. To schedule a consultation or dental appointment with Dr. Hansen, call our dental office in Charles City, IA today at (641) 228-1115. We also proudly welcome patients from Osage, New Hampton, Greene, Nashua, Nora Springs, Riceville, and all surrounding communities.