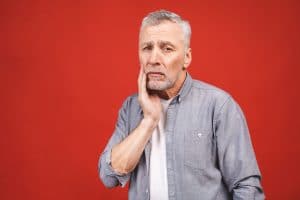 The effort you put into preventing oral health problems can make you less likely to struggle with dental decay or gum disease. Unfortunately, these efforts are not making a person luckier, which means there is still a chance you might find yourself needing treatment for an injured tooth. Something as simple as biting down in the wrong way can lead to problems with a chipped or cracked tooth. If you need to do something about a dental injury, or if you are growing concerned about a pain in your tooth, our Charles City, IA dentist's office does offer emergency dental appointments. Treatment on short notice can ensure that a tooth is restored and out of pain. Thanks to modern dental restorations provided at our practice, we can also make sure that your smile looks healthy and attractive after a procedure is done.
Scheduling Treatment For A Dental Injury
If your tooth is hurt badly enough to cause physical trauma, or if you continue to feel pain, reach out as soon as you can to set up your appointment. Our practice is aware that some problems require services in the shortest time possible, and we can work with you to see you as soon as possible. We can also recommend actions you can take to minimize discomfort until you are at our practice and undergoing treatment.
What Kind Of Care Can I Expect During An Emergency Visit?
As with any restorative dental procedure, our goal during an emergency visit is to make sure that a tooth's health issues are completely resolved, and that work is done to keep it safe. Upon arrival, your tooth will be examined to determine how serious the harm is. If necessary, your dentist will perform a root canal procedure so that all internal harm is addressed. Once this is done, plans can move forward to restore the tooth with a permanent dental crown.
Restorative Work For An Injury That Results In Tooth Loss
If a tooth has been completely knocked out, there may be a way to safely return it to its proper place and restore your complete smile. With that said, the time it takes you to arrive for treatment can affect how likely this is, so you should work to arrange treatment as soon as you can. You should also be careful not to mishandle the tooth – only hold it by its crown, and consider using a container of milk to keep it from becoming too dry. In the event that the tooth is not able to return to its proper place, we can make arrangements to restore your smile through prosthetic dental work.
Your Charles City, IA Dentist's Office Offers Emergency Dental Visits
Our Charles City, IA dentist's office is prepared to help patients when they run into problems that require emergency dental treatments. If you have questions, or if you want to arrange an appointment, call Central Park Family Dentistry at (641) 228-1115.
Call Central Park Dentistry in Charles City, IA Today!
At Central Park Dentistry, we offer a variety of dental treatments that are customized for each member of your family, including in-house root canal treatment, tooth extractions, dental implant placement, and same-day emergency dental visits, when necessary. To schedule a consultation or dental appointment with Dr. Hansen, call our dental office in Charles City, IA today at (641) 228-1115. We also proudly welcome patients from Osage, New Hampton, Greene, Nashua, Nora Springs, Riceville, and all surrounding communities.