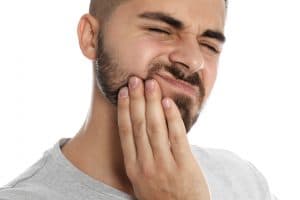 When thinking about emergencies, dental issues may not even cross your mind. However, there are several dental issues that, if they are left alone, can become even bigger problems in the future. So, in today's blog, your Charles City, IA, dentist will explain how to recognize a dental emergency, and how we can help you overcome it in our office.
Examples of Emergencies
Some dental emergencies can be more easily recognized than others. However, it is typically a good rule of thumb to remember that if it will get worse if you leave it alone, it is probably an emergency dental situation. Some examples include:
A bad toothache that won't stop
A broken tooth
A permanent tooth getting knocked or falling out
An extremely loose permanent tooth
A badly chipped or cracked tooth, which is more worrisome if accompanied by pain or discoloration
In any of these situations, you are leaving yourself more susceptible to tooth decay, cavities, and infections, so it is important to take care of them as soon as possible by calling Central Park Dentistry as soon as possible when they occur.
On the Phone
When you call Central Park Dentistry, we will schedule the soonest available appointment for you so that we can get to work at making you better as soon as possible. We will also help you through some things you can do to make the time until your appointment easier. For example, we can talk you through how to stop any bleeding using gauze, or where to place an ice pack on your face to reduce pain. We will remind you, when applicable, that you should bring any pieces of tooth that have left your smile in a sealed container full of milk or salt water to preserve them, while doing our best to keep you calm.
In Our Office
At your emergency appointment, your dentist will immediately get to work at diagnosing any underlying issues and checking for all signs of infections and decay so that we can find the restorative solutions that will work for you, which may include tooth fillings, dental crowns, or root canal treatment. Of course, if you have ignored the issue for too long, it is possible that extraction may become your best option. So, it is important that you take dental emergencies seriously to keep them from progressing to that point.
Don't Hesitate- Call Us!
A dentist's office is one of the cleanest places you can possibly be, as we are constantly disinfecting all surfaces with medical grade cleaners and we usually only see a few patients each day. So, if you experience a dental emergency, don't wait to schedule a visit by calling Central Park Dentistry in Charles City, IA, today at (641) 228-1115. We also proudly welcome patients from Nora Springs, Riceville, and all surrounding communities.
Call Central Park Dentistry in Charles City, IA Today!
At Central Park Dentistry, we offer a variety of dental treatments that are customized for each member of your family, including in-house root canal treatment, tooth extractions, dental implant placement, and same-day emergency dental visits, when necessary. To schedule a consultation or dental appointment with Dr. Hansen, call our dental office in Charles City, IA today at (641) 228-1115. We also proudly welcome patients from Osage, New Hampton, Greene, Nashua, Nora Springs, Riceville, and all surrounding communities.