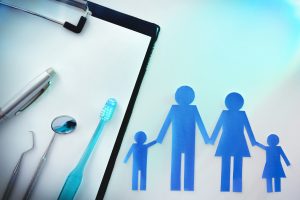 If you have dental insurance, or a flex spending account, then you have benefits and money that could expire at the end of December. Instead of letting these benefits expire without being used, why not schedule a visit with your Charles City, IA, dentist? Our team can offer a custom treatment plan and help you enjoy optimal oral health and smile beauty before 2019 passes us by!
Your 2019 Dental Insurance Benefits
Our office is an out-of-network provider for all insurance plans with the exception of Delta Dental Premier. However, we accept most major plans and for those without flex spending accounts or dental insurance, we can offer third party financing through CareCredit. We can create a personalized treatment plan and discuss treatments to administer now, using your 2019 benefits, and then resume treatment once your 2020 ones become available to use. We will work with you to navigate the insurance world and ensure you receive the care needed to enjoy optimal oral health.
Getting Started
To start, we need to examine your smile. A checkup allows us to employ advanced technology to gain a detailed picture of your teeth, gums, tooth roots, and oral structures. With this information, we can identify possible problem areas and then craft a plan to address them. During your visit, we take steps to ensure you feel relaxed and comfortable, addressing your questions and concerns and offering pillows, blankets, magazines and WIFI. During your initial visit, we will take detailed digital x-rays and also clean your smile, removing the plaque buildup that increases the risk of cavities and gum disease.
Your Personalized Treatment Plan
We will discuss your smile goals and provide the treatment necessary to restore your smile's health and beauty. For those desiring a more attractive smile, we have professional teeth whitening, single-visit bonding and contouring, and lifelike porcelain veneers as well. We can repair decayed or damaged teeth with fillings and crowns, and also correct tooth loss with long-lasting and natural-looking replacement options. No matter how severe your issues may seem, we can create a plan that works with your budget and schedule to help improve your oral health and offer a smile you will feel proud of. If you have any questions or concerns, or if you would like to schedule your next visit, then please contact our team today.
Ready to Set Up Your Next Visit?
We love to help families in our community enjoy healthy smiles. To learn more about our approach to family dentistry, schedule a visit by calling Central Park Dentistry in Charles City, IA, today at (641) 228-1115. We also proudly welcome patients from Nora Springs, Riceville, and all surrounding communities.
Call Central Park Dentistry in Charles City, IA Today!
At Central Park Dentistry, we offer a variety of dental treatments that are customized for each member of your family, including in-house root canal treatment, tooth extractions, dental implant placement, and same-day emergency dental visits, when necessary. To schedule a consultation or dental appointment with Dr. Hansen, call our dental office in Charles City, IA today at (641) 228-1115. We also proudly welcome patients from Osage, New Hampton, Greene, Nashua, Nora Springs, Riceville, and all surrounding communities.