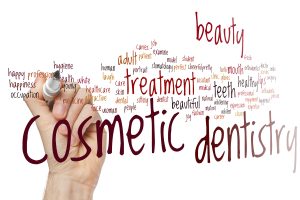 Even if you have no structural problems with your smile that would require restorative dental work, such as missing teeth or cavities, you may still find yourself wishing you could change your smile's appearance. If you want a whiter, straighter smile for the new year, your Charles City, IA, dentist is prepared to help you achieve a fresh look through the use of cosmetic dentistry.
A Customized Smile
At Central Park Dentistry, Dr. Hansen offers customized cosmetic smile improvement to help your teeth keep a youthful and beautiful appearance. At your appointment, he will consult with you about your individual desires, as we recognize that everyone's wants and needs are different. From there, he will help you to create a plan to conquer any parts of your smile that you may feel self-conscious about.
What Does Cosmetic Dentistry Include?
Cosmetic dentistry includes procedures that help your smile look its best, but excludes restorative procedures like tooth replacement and crowns. Anything done to make your teeth straighter or whiter is cosmetic dentistry, and we provide several options at Central Park Dentistry.
Want to Learn More?
A beautiful smile can help you achieve the self-confidence you need to face the new year. To learn more about our cosmetic dentistry options and how you can achieve a total smile makeover, schedule a visit by calling Central Park Dentistry in Charles City, IA, today at (641) 228-1115. We also proudly welcome patients from Osage, New Hampton, and all surrounding communities.